Our Farms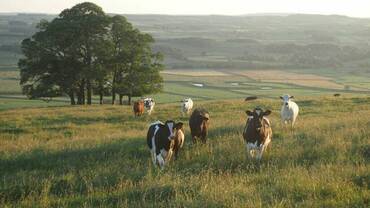 The Land
The Bodnant Estate is predominantly agricultural land. The hills and valleys of North Wales are home to many farms, all nurturing the landscape whilst being an important part of food production in the UK.
Our Farmers
Dotted across the acreage of the estate are tenant farms, with our tenant farmers rearing mainly sheep as well as some dairy and beef cattle. Some farms make the most of the land with a small amount of arable farming too. There are a dozen or so farms, as well as a small number of smallholdings that are let out.
Enriching Bodnant
The Bodnant Estate is keen to explore the possibilities that lie within eco-friendly, sustainable farming. Raising livestock and growing crops should not destroy the land but enrich it. We now have a farm on the estate that is practising biodiversity.
More to explore on the Bodnant Estate